To contact The Wheatland Inn,
for rates or availability, please call -
(580)-727-5276
(580)-735-2090
(580)-727-5199
Please Note -
Check-out time is 12:00 p.m.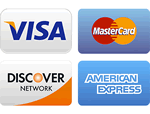 Leon & Beth Ann Snell
Owners
121 & 124 SE 1st
Buffalo, OK
73834
The Wheatland Inn is truly a "Home Away From Home".
A peaceful location offering comfortable luxury, The Wheatland Inn is located very near downtown Buffalo, Oklahoma. The Inn offers two charming units, "The Cottage" and "The Historical Central Telephone Office".
Each room features a living room area, kitchen or kitchenette, two queen size beds, two televisions and an outside patio. The Inn also provides in room Wi-Fi, private off-street parking, outside electrical outlets for diesels and more.

The Wheatland Inn is within walking distance of the historic Harper County Courthouse, and within 3 blocks there is a wealth of conveniences, including a Post Office, a grocery store, a gas station/convenience store, a senior citizen's center, floral and gift shops, a restaurant, and a bank/ATM. You can also enjoy the Buffalo Library, Musuem, and Theatre in your stroll downtown.

Our accomodations are spacious, especially comfortable, private, and offer a host of amenities. Enjoy the breeze and relax on the patio outside your room, a great place for morning coffee!


Very Reasonable Rates

In Room Wi-Fi

Non-Smoking

Microwave

Full Size Refrigerator

Multiple TV's

Cable / Satellite TV

Queen Size Beds

Kitchen Facilities

Coffee/Tea/Snacks

Desks

Private Parking

Private Patios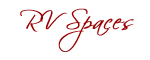 The Wheatland Inn is pleased to be able to offer RV space, on lush Bermuda grass with a sitting patio. Don't hesitate to ask us about it!